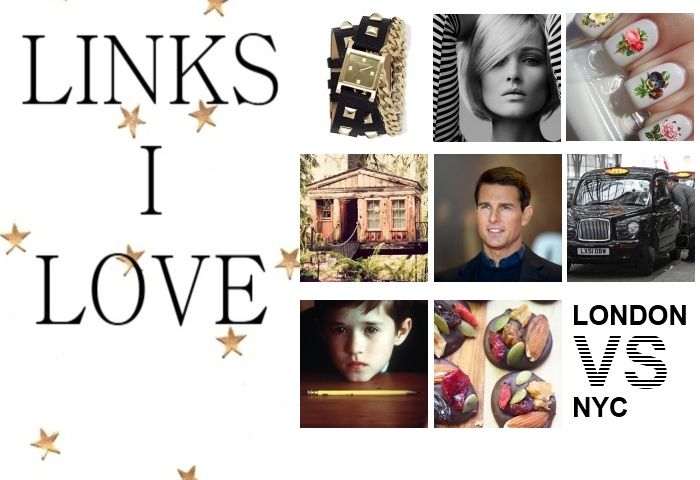 For everyone in London this weekend, we're having a bank holiday on Monday. Which means we have an entire extra day to enjoy the amazing weather we've been having recently. Are you planning anything fun for the weekend? (Even if you don't get an extra day off!)
Tomorrow, I'm going to visit Hyde Park - because I've heard it's quite breathtaking and I'd love a few hours to just lay in the grass, feel the sun on my shoulders, and read my book all the way through. And on Sunday, I'll be visiting Brighton (about an hour or so South by train) for a shoot. I'm hoping that we'll at least either shoot outside since it's close to the water or have time to go out and see it for a bit before I have to catch the train back. I guess we'll see!
Enjoy the weekly link loves everyone - I'm off to finish writing letters I've been meaning to send to friends and family back home!
5. You may never be able to look at
Tom Cruise
the same way again.